24 Oct 2022
Capital on Tap account holders can now create up to five virtual cards for the main account holder, as well as up to five individual virtual cards for employees.


Benefits and uses for multiple virtual cards
Multiple virtual cards allow small business owners to better manage their finances with segmented spend, instant access to funds, and increased control and security.


Streamline spend management 
The ability to create five virtual cards means small business owners can designate individual cards to separate categories of spend for streamlined accounting. For example, one virtual card could be used for vendor payments, while another manages supplies.
Take better control of your finances by setting SMS reminders when your spend reaches a certain threshold to budget better in your different categories of expenses.


Empower your employees
Small business owners also have the ability to create virtual cards for up to five employees. Enjoy the same smart spend controls when assigning virtual cards to employees with the ability to set spend limits and cancel cards at any time.
When you eliminate the need to wait for a physical card to arrive, business owners are better equipped to empower employees instantly with virtual cards for ad hoc expenses or unexpected errands.


Save precious time 
You don't always have the time to wait for a new card to arrive in the post. With virtual cards, you never have to. Spin up one or more virtual cards and start spending instantly. Make purchases online or add them to your digital wallet to use on-the-go.


Enjoy the advantages of virtual cards  
Virtual cards are the smart way to manage business spend.


Spend instantly 
Virtual cards are available for most cardholders the moment they're approved, meaning you can start making purchases straight away. 


Leave your wallet behind 
It takes just a few minutes to add your virtual card to your Google or Apple Pay, so you can spend in-store as well as online.  


Smart spend controls 
Better manage your finances by setting spend limits and notifications. 


How do I set up multiple virtual cards?
It's easy to create one or more virtual cards from your account or mobile app.
1. Log in to your account and head to the 'Cards' tab. Click 'Add a new card'.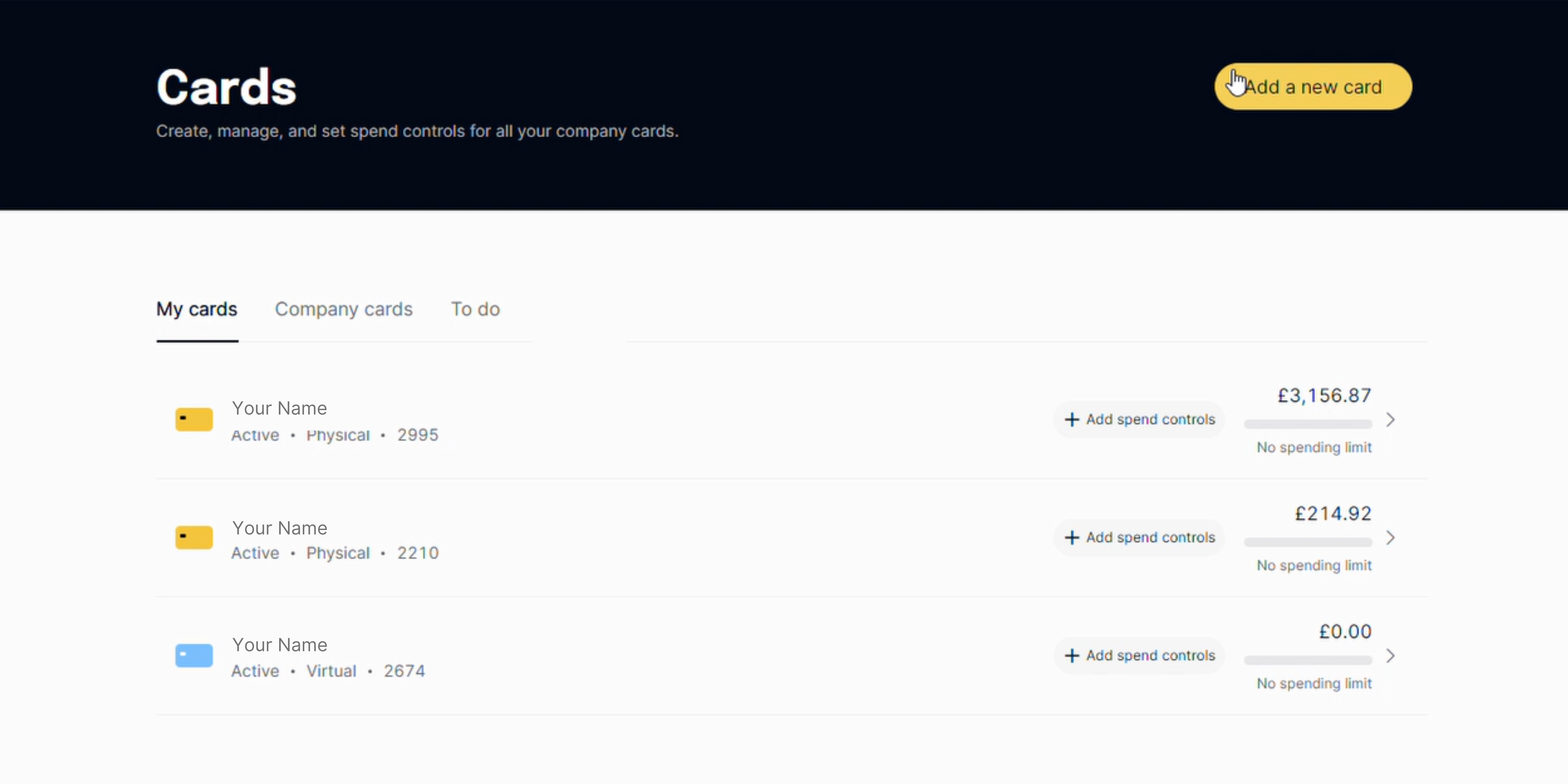 2. Select 'Virtual card' and click confirm.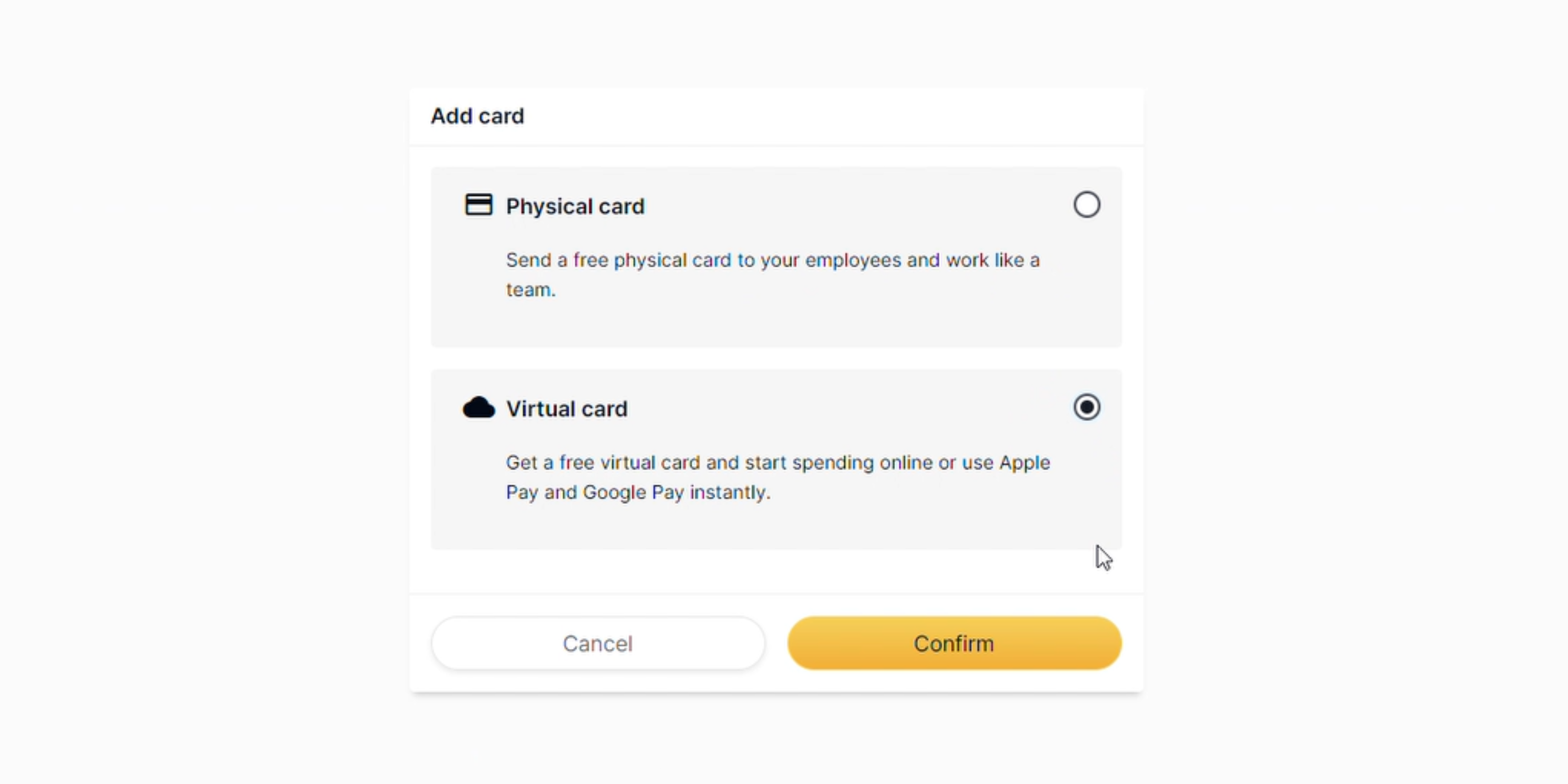 3. Choose the cardholder for this card, it could be you as the main account holder (you're eligible for up to 5 virtual cards) or an employee cardholder (you can create up to 5). Remember, you'll need to add any new employees by clicking 'Add person'.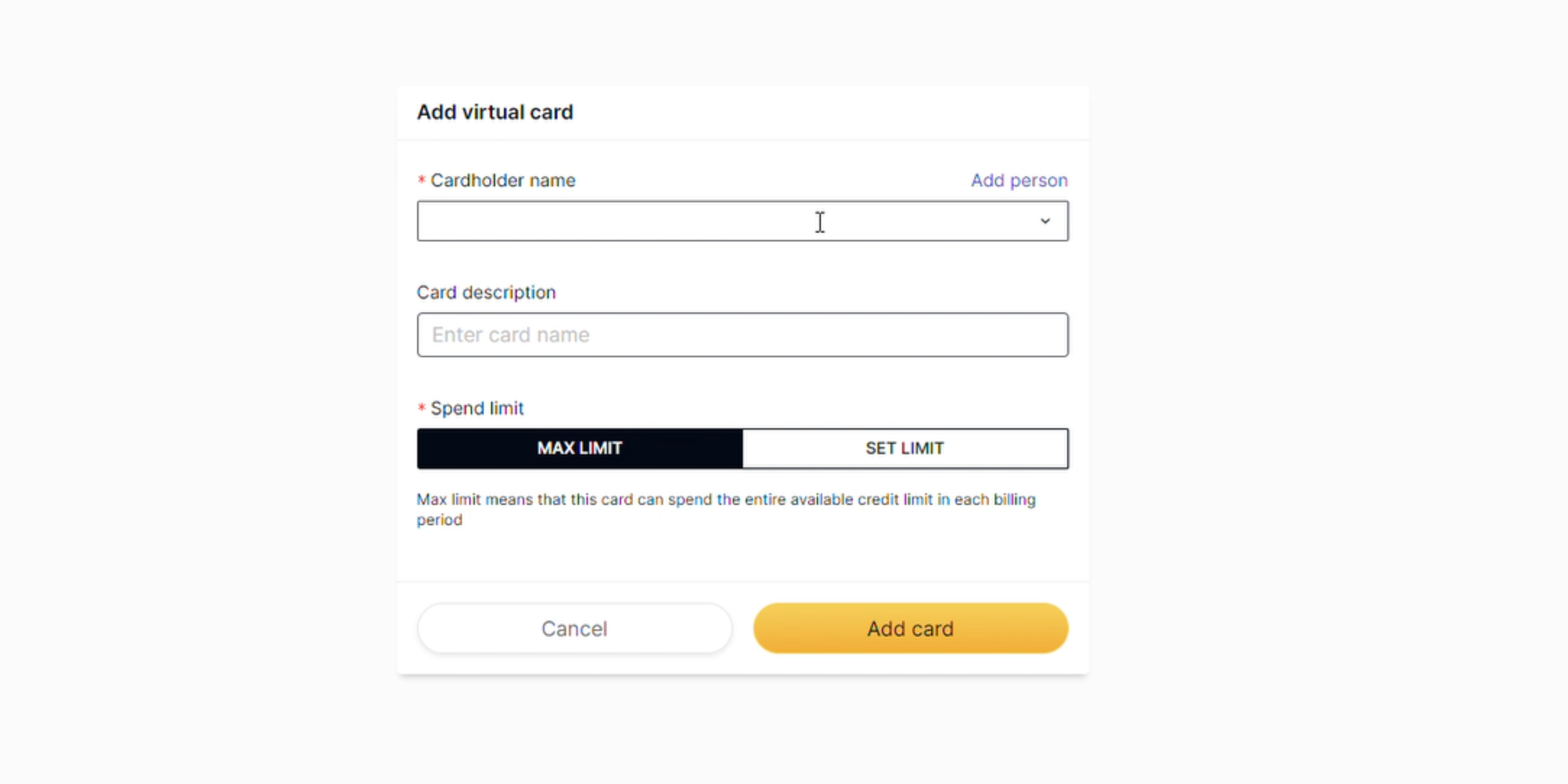 4. Here you can name the card and choose whether you would like to apply a spend limit. Click 'Add card' when you're ready. Then you're all set!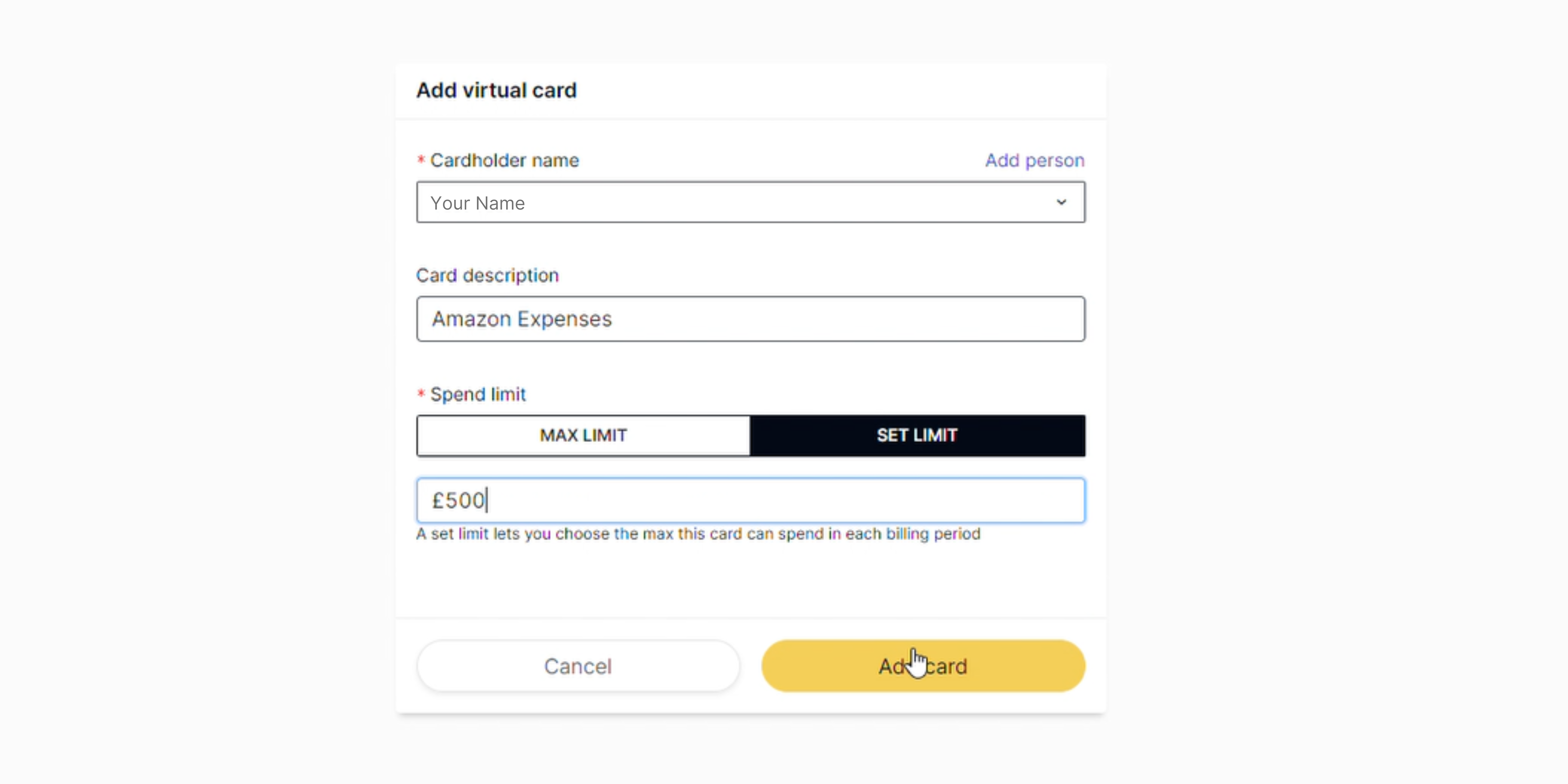 If you're an existing Capital on Tap Business Credit Card holder, you can generate your virtual card in your account.
If you're not a current cardholder, apply now for a Capital on Tap Business Credit Card.