Published: 15 Jun 2023
Last updated: 15 Jun 2023
Read time: minutes
We're thrilled to have launched our improved transaction view, designed with you in mind.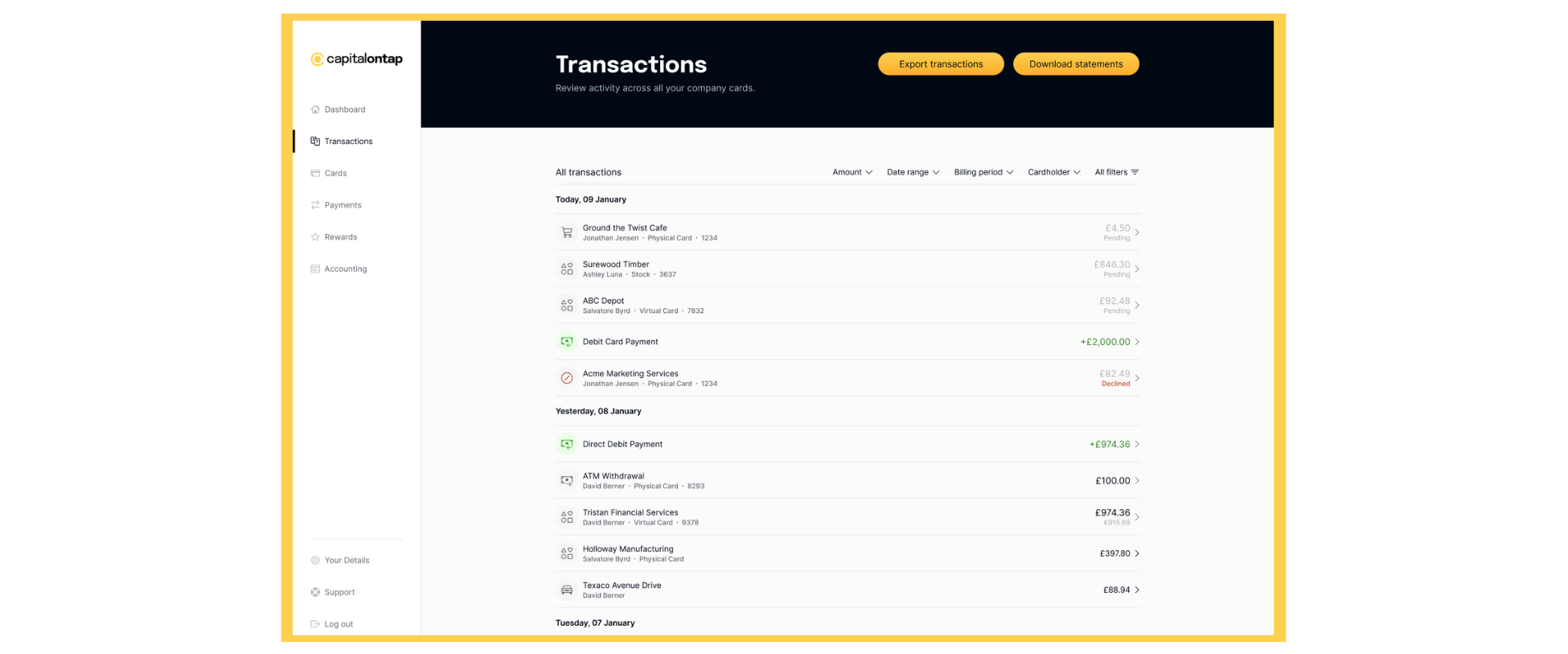 Why we made it: empowering small businesses with smart financial insights
We're on a mission to revolutionise financial management for small businesses. Our old transaction page just didn't cut it. We knew small businesses deserved better – a tool that empowers you with smart insights and works seamlessly for you. That's why we embarked on this journey to build a new transaction view that's tailored to your needs.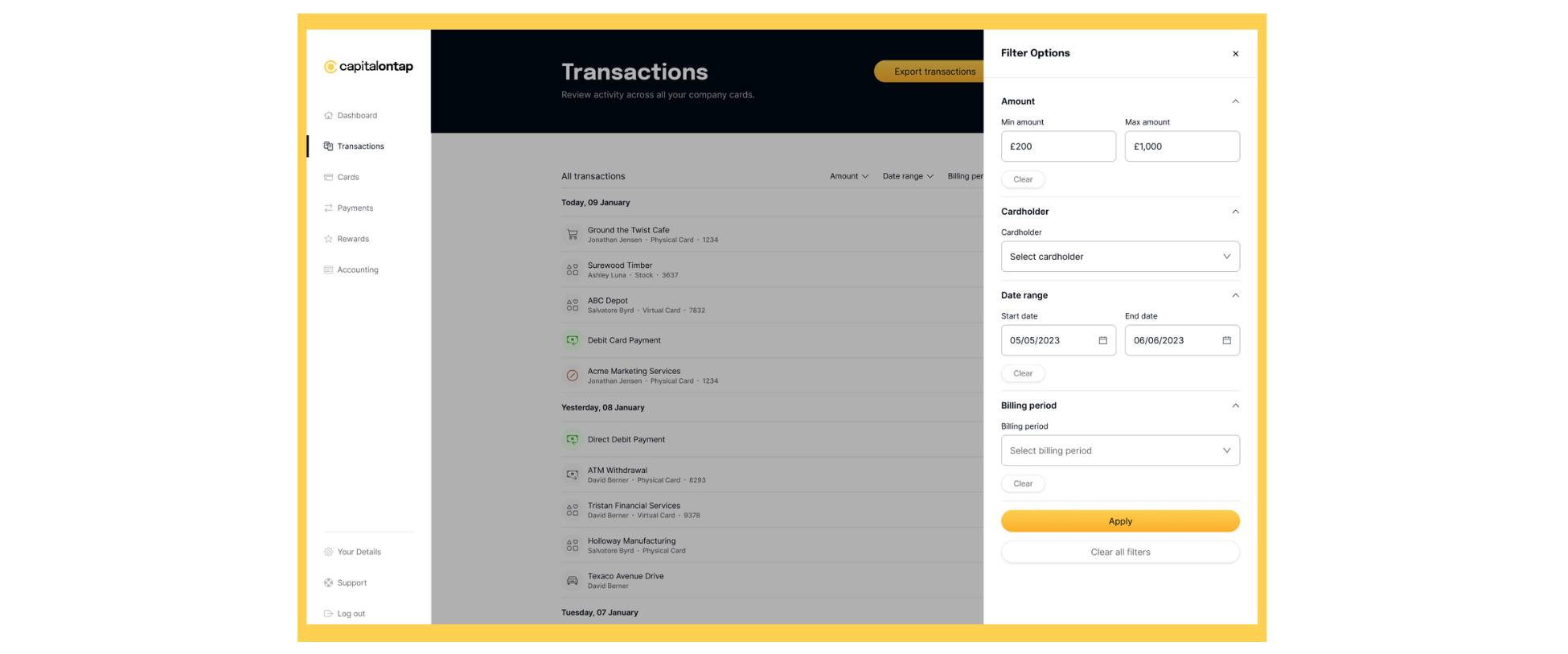 Discover what's new and improved in your transaction view
Fresh design: The new transaction view boasts a modern and visually appealing design that seamlessly integrates with our overall system.
Clear transaction types: Easily differentiate between different transaction types, such as purchases, refunds, or transfers, with clear visual indicators.
Interest rates: Understand the impact of interest rates by accessing the rates associated with relevant transactions, helping you make informed decisions.
Payment timings: Stay on top of payment due dates with clear indications of when your payments are due, helping you avoid late fees.
Visibility of declined transactions: We now show declined transactions directly on the transaction view, ensuring you are aware of any issues that need attention.
Improved search: Finding specific transactions is a breeze with our enhanced search feature, allowing you to filter by amount, date, or merchant name for quick access to the information you need.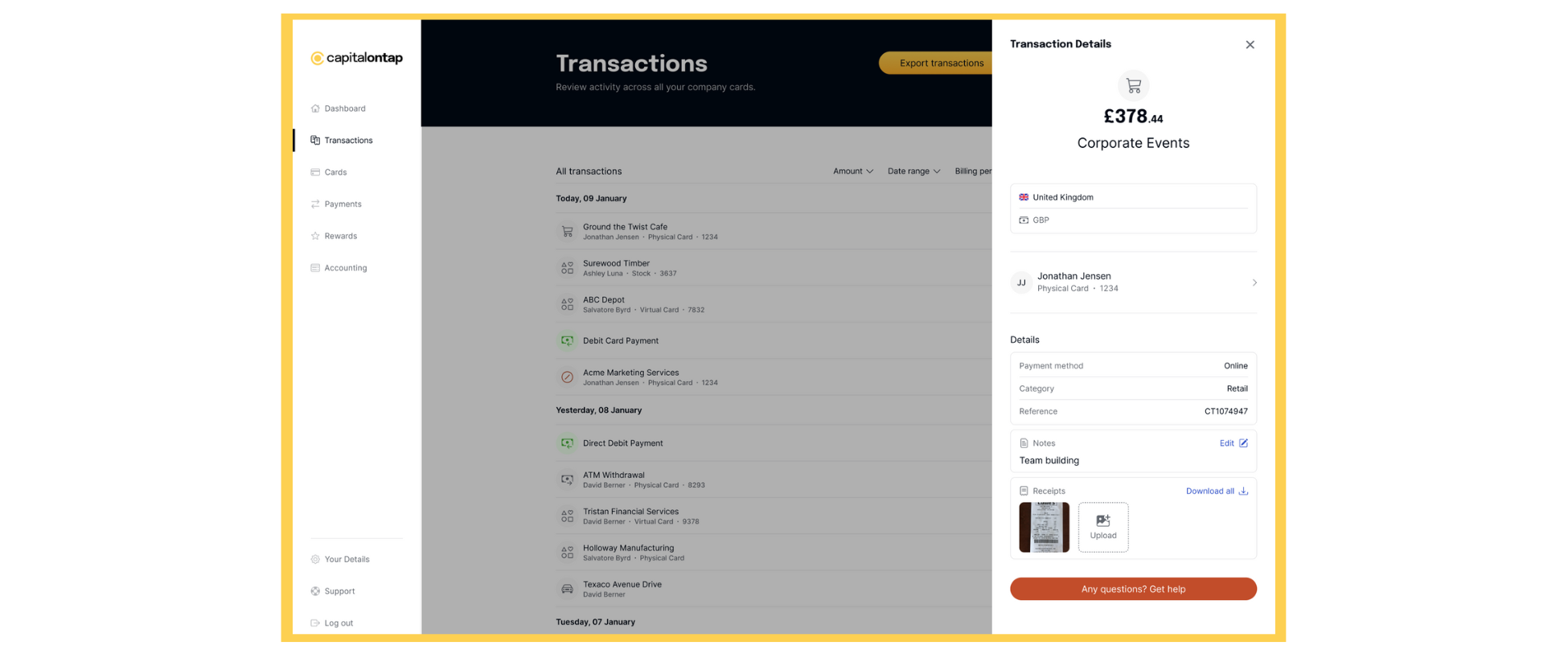 Unlock your new functionality now
Discover the power of our new transaction view by heading to the transactions page in your account. With our latest enhancements, you can now take control of your finances with confidence like never before.