18 May 2020
We've put together a quick and simple guide to tell you all about what Open Banking is and how it can benefit you and your business.
What is Open Banking? 
Open Banking refers to technology and legislation that allows licensed third-party developers to connect your banking details if you provide them access. In simple terms, it means your high street bank account transaction data can be sent to another bank or financial organisation in a really easy, secure and seamless process. 
Open Banking technology was introduced as part of UK legislation in 2018  in support of encouraging financial competition and stronger technology in finance.
What are the benefits of Open Banking? 
One of the main benefits of Open Banking, and Open Finance more broadly, is that it allows competition and innovation. 
Your data was previously locked up with your bank and if you applied for another financial product you might not get the best deal available because that business didn't know anything about you. Some would ask for PDF statements but they would be hard to review and many just wouldn't. This could mean you'd be offered worse terms - product, credit limit, interest rates etc.
Open Banking means that you can request your financial data and share it with any organisations that you choose so your financial health can be easily reviewed and product offers can be tailored to your needs.
To find out how Open Banking can support you and your business during the COVID-19 crisis, click here. 
Other benefits of Open Banking
Encouraging competition amongst banks
Having all financial data under one administration means you can easily share the state of your finances with lenders and switch between banks if necessary. Being able to share your data on a real-time basis, can also help you get the best possible financial product for you and your business.
Helping to manage your money better
Because funds are all held in one digital location, it becomes easier to track spending, income and general financial health. Businesses can review their accounts quicker and move their money between accounts with less time spent on managing individual banks and business credit cards.
There are also many tools available now to help people manage their finances more effectively including cashflow management tools like Fluidly, Futrli and accounting packages like Xero.
Quicker funding
As a result of the digitisation of banking data, Capital on Tap and other lenders can speed up their processes. Rather than going through the time-consuming process of reviewing PDF bank statements, lenders can access the required data instantly and provide a credit decision in a matter of minutes.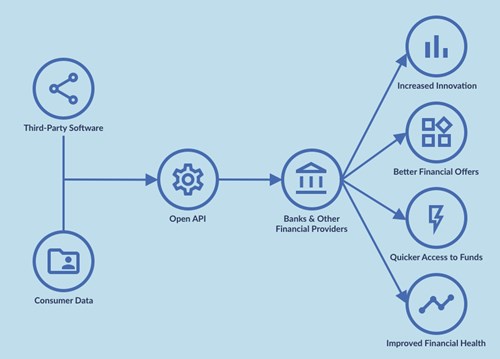 What companies use Open Banking data?
We have compiled a list of a few organisations that are using Open Banking data so you can see what other benefits and connections are available.
Mobile-first banks
Starling, Revolut and Monzo are very well connected to the Open Banking infrastructure. They are focused on customer experience and feedback and have some great features - free FX, spend analysis, bill splitting and more.
Budgeting and money management
Yolt, Emma and Snoop - these tools help you to manage your finances by sending you reminders about wasteful subscriptions or tips on how to avoid overdraft fees.
Saving
Plum is a great tool to help you save more. Through the Open Banking connection, it can review your transactions and help you to put extra money away.
Open finance today
It has become even more important than ever to be on top of your finances both personally and for your business. With so many unknowns and the situation changing on a daily basis, it is crucial to carefully manage your cash flow forecasts.
It is also becoming a key source of data for lenders like Capital on Tap to understand your business and to be able to offer you the best possible supportive credit line.
If you'd like to apply to Capital on Tap, click on the link below and we'll take you through the simple sign-up journey to offer you a credit line in minutes.
If you would like to read more about Open Finance, there is a great community of organisations that can give you more information on how it works and the benefits.
Capital on Tap's Open Banking Provider
Capital on Tap researched the wide range of Open Finance providers before selecting TrueLayer as its Open Banking partner.
TrueLayer are an innovative and technology-focused team and understand the importance of customer experience which we believe is crucial in the Open Finance journey. 
If you want to read more about their technology and product click here.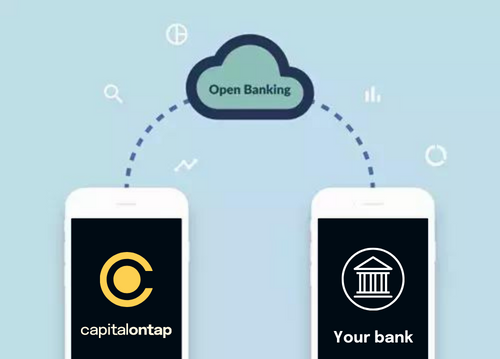 Capital on Tap Open Banking API
Capital on Tap has created an Open Banking Sandbox Environment so that developers who are part of a regulated financial organisation can connect. Enabling them to build tools to support their customers.