The Welsh Contact Centre Annual Awards rolled out the red carpet last week to celebrate excellence and innovation within the contact centre and shared service industry across Wales. This prestigious event drew attention to remarkable individuals and companies making significant contributions to their field. We were thrilled to be a part of this illustrious evening, and we are excited to share the highlights with you.
Senior People Partner, Will James, representing Capital on Tap, had the privilege of presenting two awards alongside the event's host, the talented comedian, Katherine Ryan. Their joint appearance added an extra layer of excitement and entertainment to an already memorable evening.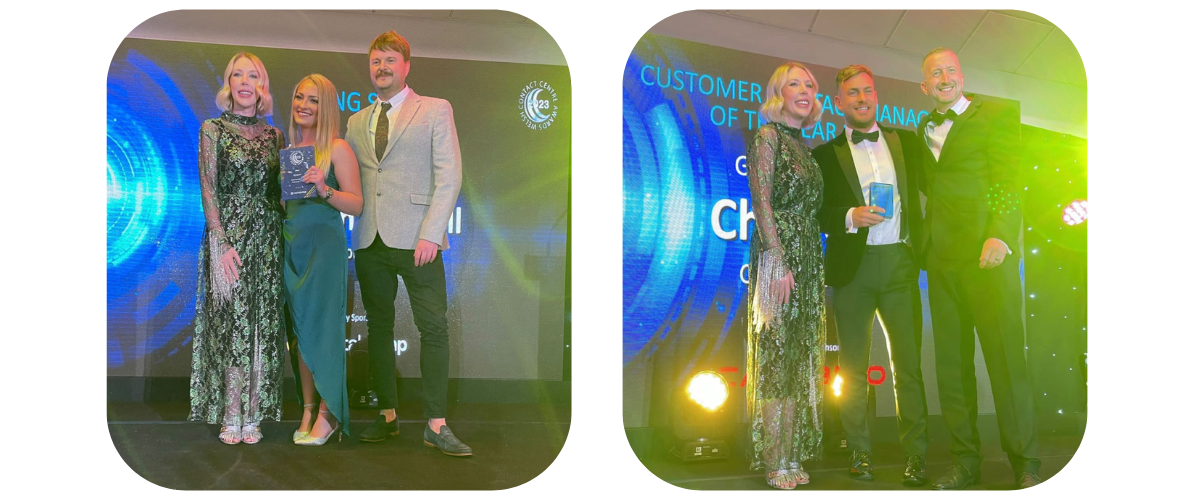 One of the evening's standout moments was when Chris Guy, Customer Operations Manager, was crowned the Gold Winner for Large Customer Contact Centre Manager of the Year. Chris's dedication and leadership have undoubtedly set a high bar for the industry.
Another remarkable achievement came in the form of Ellie Johnson, Senior Operations Trainer, who was named the Silver Winner for Trainer of the Year. Ellie's commitment to training and development is a testament to her unwavering dedication to her craft and desire to help others.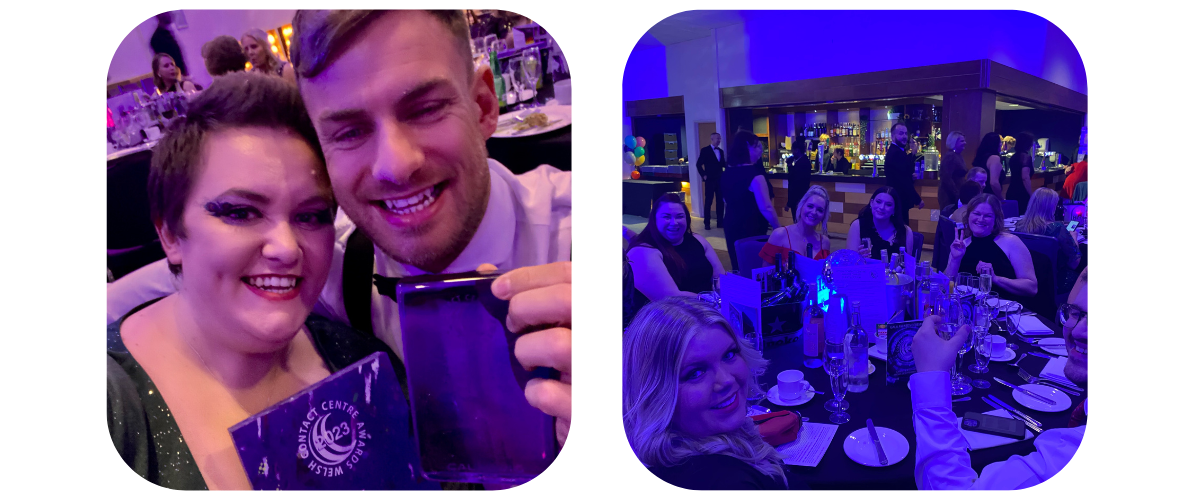 Jon Bartlett, Head of Operations, said "I'm incredibly proud of Chris and Ellie, our two winners, who have showcased their exceptional talents. But it's not just them; it's the entire team at Capital on Tap in Cardiff that makes our achievements possible. It's a testament to the dedication and hard work of everyone in our operations who put our customers at the heart of all they do."
We were not just attendees but proud sponsors as well. We sponsored the Rising Star Award, a category very close to our hearts. Last year, our very own David Darling was honoured with this award, making us immensely proud. This year, we continued to invest in nurturing Welsh talent, ensuring that the rising stars of the contact centre industry receive the recognition and support they deserve.
The Welsh Contact Centre Annual Awards is a night of celebration, where hard work, dedication, and innovation take centre stage. Capital on Tap is thrilled to be a part of this remarkable event, and we look forward to continuing our support for the industry's future leaders. Congratulations to all the winners, and here's to another year of excellence in the Welsh contact centre and shared service industry!