Published: 01 Sep 2022
Last updated: 01 Sep 2022
Read time: minutes
This Saturday, Capital on Tap attended its first (of many) Pride celebrations in Cardiff. Pride Cymru is the largest celebration of the LGBTQI+ community in Wales and is attended by over 50,000 people! 
Its goal is to raise awareness of challenges still faced by the community, whilst also celebrating all things LGBTQIA+ in Wales and beyond. 
The first Pride Cymru took place in September 1999 as a response to an increase in hate crime towards the LGBTQIA+ community in South Wales. 5,000 people attend this inaugural event and since then it has flourished and become one of the fastest growing LGBTQIA+ events in the UK. 
On the final weekend of August every year, Cardiff comes alive with two days of events. There's music, cabaret, talks, and one of the UK's largest pride parades which Capital on Tap was proud to take part in.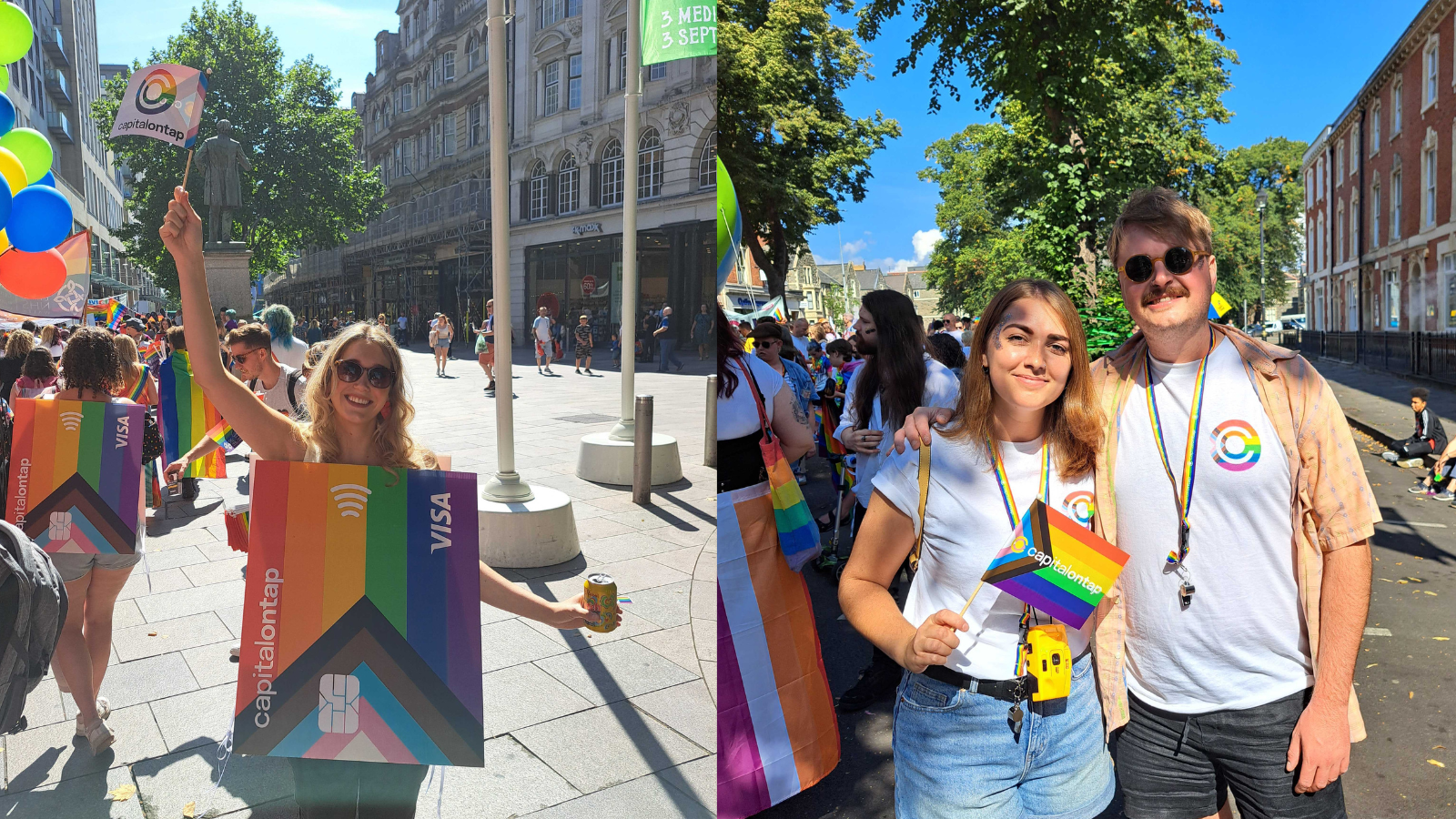 We all met bright and early on Saturday morning, bacon sandwiches in hand and ready to glam ourselves up. Our resident makeup artist Kieran helped everyone beat their faces and be their best glamazon selves. 
Before the big day, we had been busy creating our Capital on Tap x Pride swag, using one of our great customers Promocorp. With banners, flags, and more we were kitted out to celebrate in CoT style. 
The parade kicked off and we began to sashay the streets of Cardiff, having a kiki, and celebrating the community. It was phenomenal to see all the support as people lined the streets on a beautiful sunny day (a rare occurrence for Wales). 
Following the parade, we joined the party organised by Pride Cymru outside City Hall. The festivities continued with our Capital on Tap staff throwing some surprisingly killer dance moves!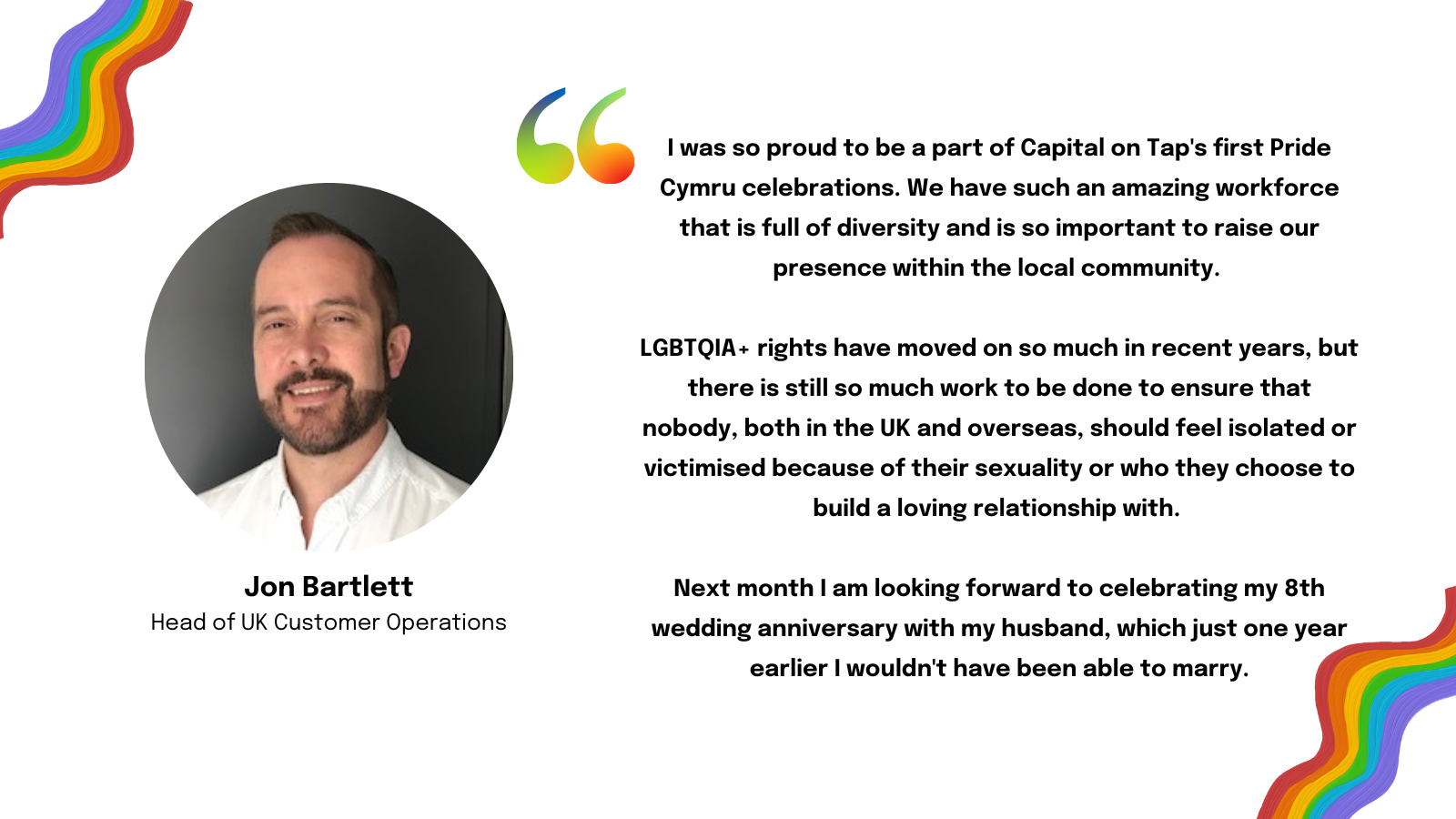 Capital on Tap's commitment to LGBTQIA+ inclusion 
Capital on Tap is committed to providing a workplace that isn't just free from stigma but encourages and supports people in being their true selves. Pride for us is every day, not every year and we work constantly to increase awareness and understanding of the LGBTQIA+ community in our teams. 
With talks on topics such as why we still need Pride and trans awareness, we heard from staff about specific issues that affect LGBTQIA+ people globally. In the next few months, we'll be celebrating Bi Visibility Day, Transgender Awareness Week, and International day of Pronouns to name a few. 
We would also like to thank our customer Ken and his team at Promocorp for the support they gave us in creating our Capital on Tap branded merch for Pride Cymru.