Published: 04 Jul 2023
Last updated: 04 Jul 2023
Read time: minutes
June is Pride month, a time to celebrate, reflect and learn about the LGBTQIA+ community. 
A lot of progress has been made for LGBTQIA+ rights, but there is a long way still to go. We recognise that we can play a part in that, by stepping up and taking action to make sure everyone in the LGBTQIA+ community feels safe, heard, and included at work every day of the year.  


Capital on Tap at Pride Cymru 
Pride Cymru 2023 was the largest Pride parade Wales has seen. In its 24th year, over 55,000 people marched through the streets of Cardiff to celebrate the LGBTQIA+ community. Capital on Tap's Cardiff employees were proud to be a part of Cardiff's most colourful event. 
Before the big day, we had been busy creating our Capital on Tap Pride swag, using one of our great customers Promocorp. 
To ensure we were suitably colourful, we met at the office to have our faces painted and bejewelled. Big thank you to David Darling for his makeup skills!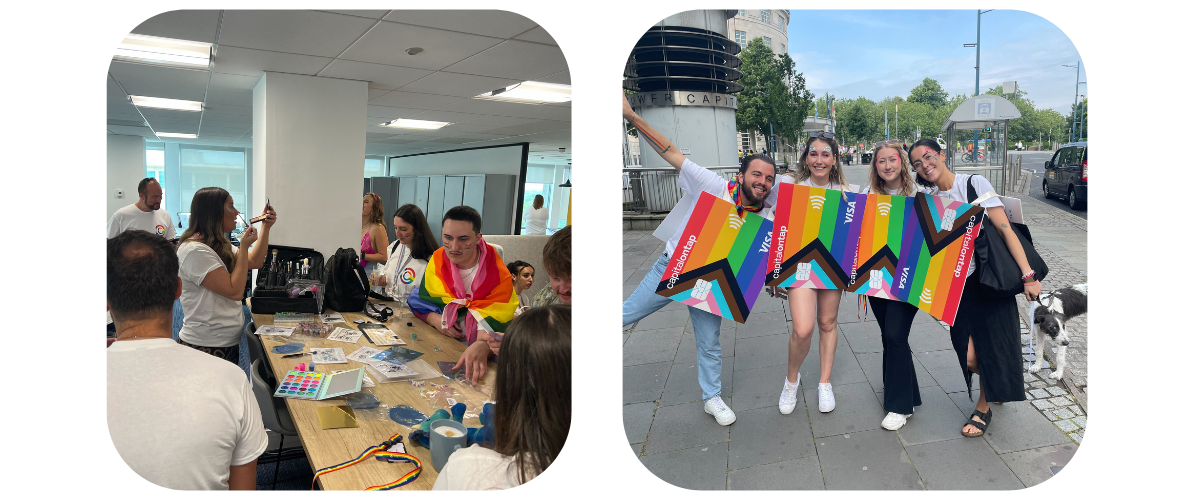 The parade launched, and we started strutting through the streets of Cardiff, letting loose and embracing the spirit of celebration. The energy was incredible as we grooved along, with crowds lining the sun-kissed streets (a rarity in Wales).
After the parade, we joined the vibrant party hosted by Pride Cymru inside the Castle. The festivities kept going, with our Capital on Tap team busting out some unexpectedly impressive dance moves to special guest, Sophie Ellis-Bexter!


Why do we still need pride? 
As well as Pride being a time for celebrations, it's also a time to reflect and learn, so we ensured we spent time doing both. 
We held a Lunch and Learn about the history of Pride and why we still need it today. We spent time discussing the sobering fact that being gay can be a punishable offence with severe consequences in certain countries, and explored the significant obstacles faced in many nations regarding gender recognition. We also acknowledged that even in countries where identifying as part of the LGBTQIA+ community is legally protected, it does not guarantee the absence of homophobia, as evidenced by the record high number of hate crimes targeting the community.
Amidst these challenges, it's important to recognise that it's not all bad news. We took the time to reflect on some recent milestones that have brought progress and hope to the LGBTQIA+ community. From the legalisation of same-sex marriage in more countries to the implementation of inclusive policies and protections, there have been significant strides forward. We celebrated the growing acceptance and visibility of Queer individuals in various fields, including politics, entertainment, and sports. These achievements served as reminders of the resilience and determination of the LGBTQIA+ community and the allies who continue to support their rights.


Going viral 
Our second Lunch and Learn was delivered by one of our employees who is HIV positive. Though we had this talk during Pride month, it is incredibly important to stress that HIV is by no means confined to LGBTQIA+ individuals. 
The focus of our learnings was to debunk common myths associated with HIV.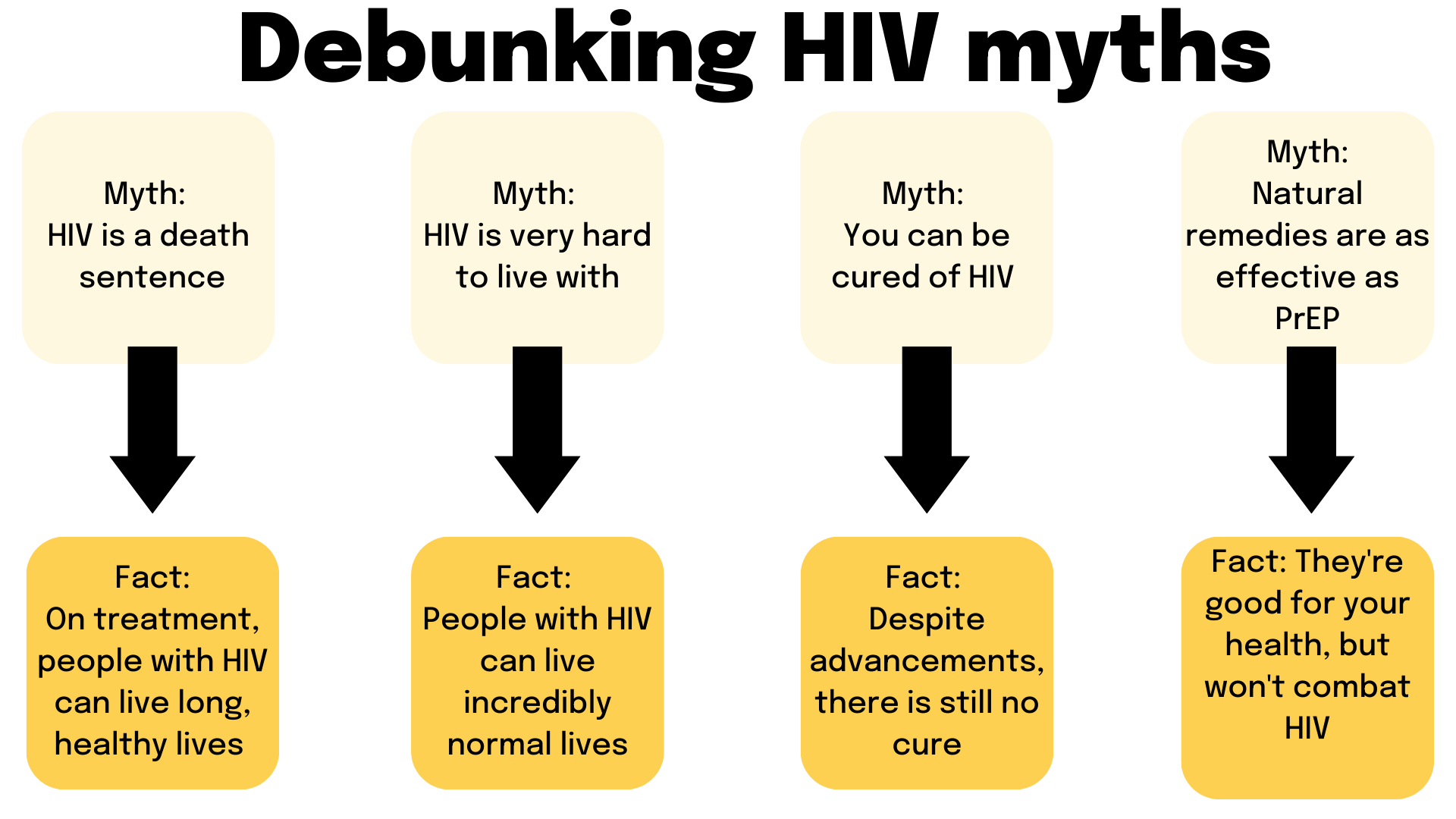 Pride Quiz 
We tested our knowledge in our annual pride quiz. Teams in our London and Cardiff offices faced tough questions about LGBTQIA+ icons, pride films, and music, alongside general knowledge and picture rounds.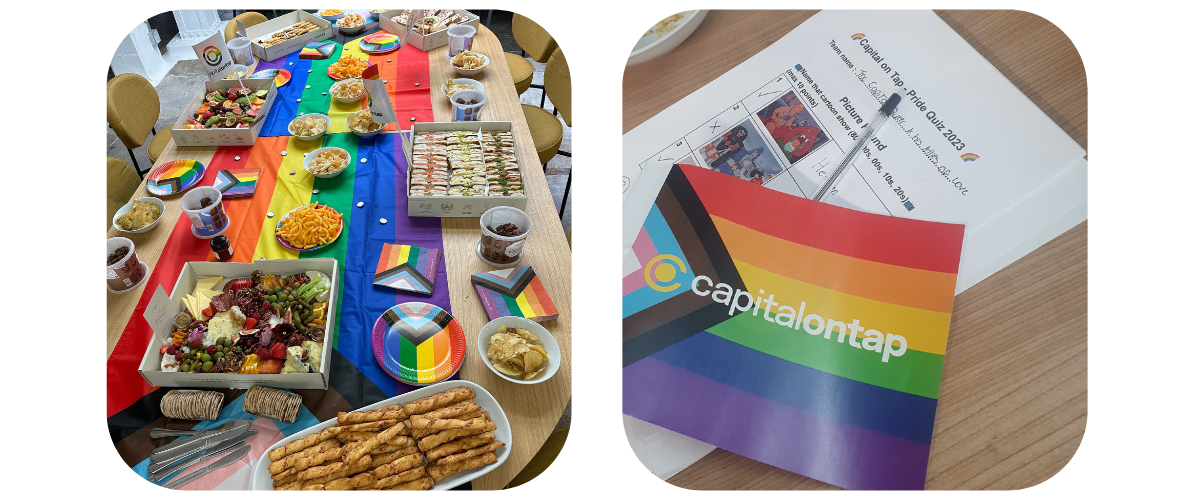 Typecasting in the LGBTQIA+ community 
In our third pride panel discussion, we discussed typecasting and stereotyping in the LGBTQIA+. 
A diverse group of employees, who proudly identify as part of the LGBTQIA+ community, opened up about their personal journeys in challenging and dismantling the stereotypes and labels assigned to them solely because of their sexual orientation(s) and gender identity or identities.
Through this remarkable panel discussion, our employees not only imparted valuable insights, but also ignited a collective call to action. Their stories resonated deeply, inspiring us all to challenge the prevailing stereotypes, dismantle harmful labels, and foster an inclusive environment that affirms and supports every member of the LGBTQIA+ community. 


Annual Gay British Bake Off 
To round off our Pride celebrations, we hosted our 4th annual Gay British Bake Off. Judged on taste, texture and looks, Capital on Tap's bakers put their skills to the test. Lauren's pop art rainbow cake impressed all of the judges to take first place!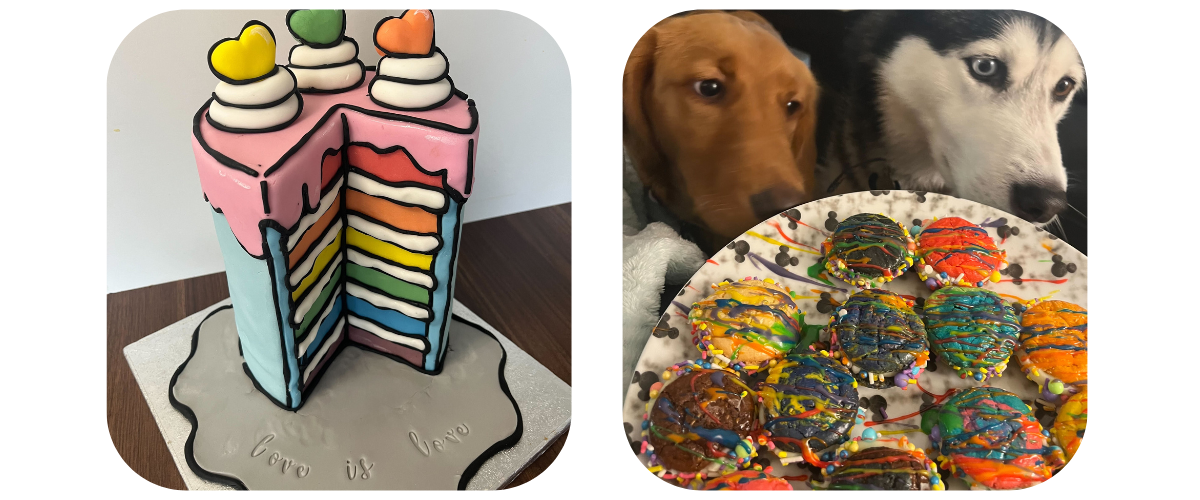 The pride macarons and rainbow cupcakes were highly commended!
A big thank you and well done to all bakers!


Capital on Tap's commitment to LGBTQIA+ inclusion
We're committed to being a company that is proud all year round, not just for one month of the year. Capital on Tap is proud to have an inclusive workplace that encourages individuals to be their authentic selves, free from stigma. 
Our LGBTQIA+ inclusion network hosts regular events and talks all year round, marking Bi Visibility Day, Transgender Awareness Week, and International day of Pronouns to name a few.