Published: 12 Jul 2023
Last updated: 13 Jul 2023
Read time: minutes
We know that our people work hard. They're the backbone of our business and they deserve more than the usual 'thank you' and maybe a trophy for their commitment. That's why we're committed to giving our employees anniversary rewards they'll actually enjoy. 
Celebrating our employees' work anniversaries is just one of the ways we let them know how important they are. Their milestones mark not only the passage of time, but also every single employee's enduring commitment and dedication to our customers and the success of their businesses.


How do we reward our employees? 
We've based each anniversary reward on our company values:
Just pilot: we want to encourage our employees to try new things

Be a buddy: we want our employees to look out for each other

Why not today?: we want our employees to do the things they want to do

We want to reward our employees for piloting new ideas, working hard and ultimately being a great person to work with.
Year 1 - Piloting in their personal life
For their first year anniversary, Capital on Tap employees can spend up to £250 to try something completely new that they've always wanted to do.
Using their budget, we've seen people pilot a huge range of things, from concerts to skiing, skydiving and weddings.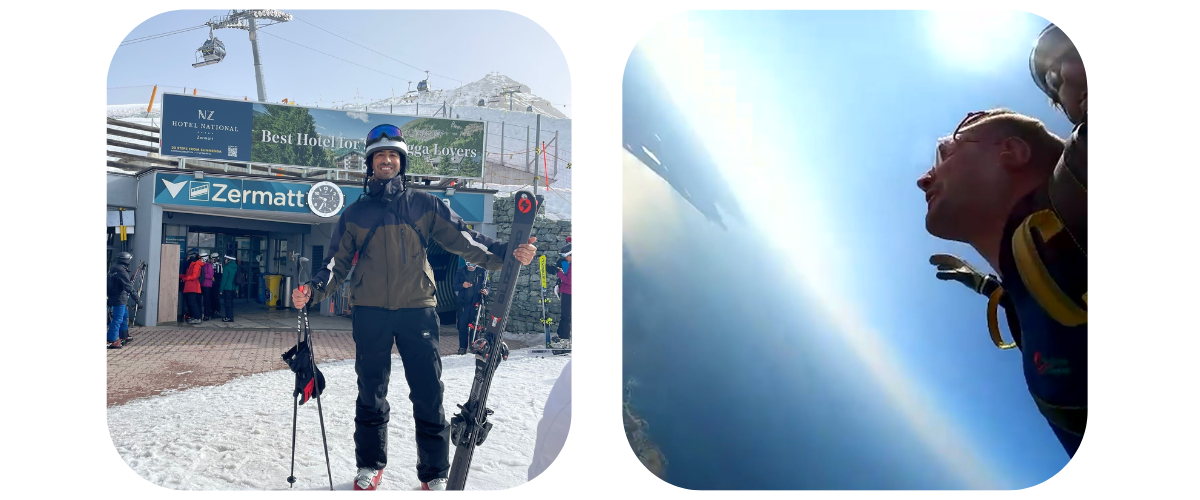 Neel, Senior UK Growth Manager said, "In celebration of my first anniversary, I decided to indulge in a thrilling skiing experience. Armed with the anniversary bonus, I embarked on a journey of exhilaration and discovery on the snowy slopes, conquering fears and creating unforgettable memories. From a tentative beginners lesson to the 2mph triumphant rush of snow-ploughing down a small blue run, my inaugural ski trip reminded me of the joy found in embracing new challenges."
Jack, FinCrime Team Leader, put his Just Pilot budget towards, not piloting a plane, but freefalling 15,000 feet from one, followed by a scenic parachute ride back down to the ground.
Left: Stephen at the Van Gogh museum. Right: Caitlin at Beyoncé
Stephen, Customer Operations, used his 1st year anniversary reward to go to Amsterdam and see the Van Gogh museum! He said, "I always wanted to see it in person, so Capital on Tap helped with that."
Caitlin ticked seeing Beyoncé perform live off her bucket list by using her anniversary reward to buy Renaissance tour tickets for herself and her Mum!
Annu, People Operations Associate, has made a wonderfully unique decision with her 1-year work anniversary reward.Instead of opting for the usual choices, she used the £250 bonus to embark on a new journey in life, securing the registry office for her upcoming August wedding. Annu's choice perfectly captures our 'Just Pilot' value as she embraces this opportunity to create lasting memories and embark on a new chapter in her life.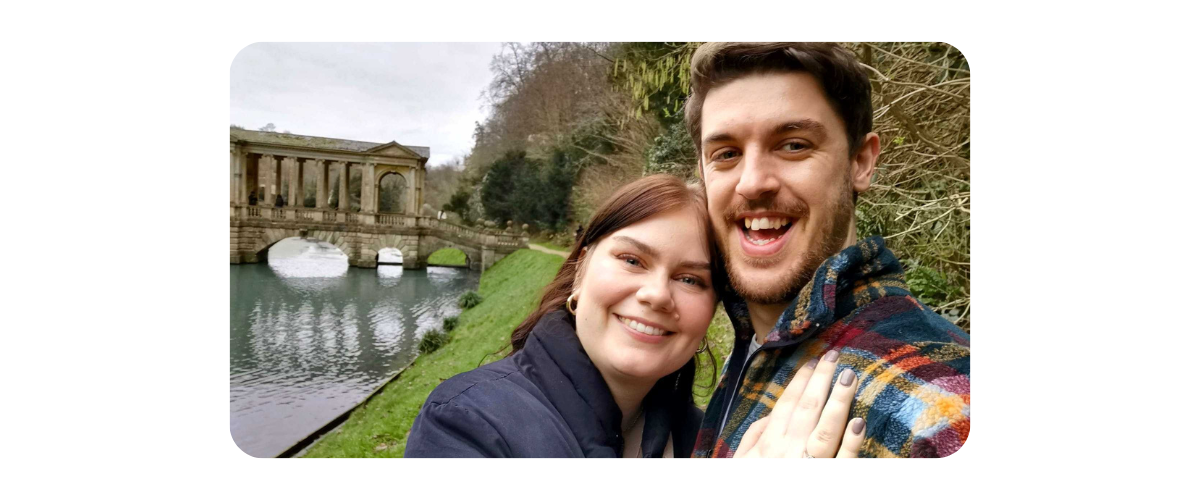 (Annu and her fiancé)
Year 2 - Be a buddy to their loved ones
After two years of hard work helping us build a great business and supporting colleagues, it's time to celebrate and spend up to £500 treating a loved one! 
Becca, Operations Support Lead, treated her sister to tickets to a weekend in London and tickets to see Olivia Rodrigo at the Eventim Apollo whilst they were there! 
(Becca at Olivia Rodrigo)
Kate, Senior Disputes Officer, used her Be a Buddy reward to purchase a Dyson Airwrap as a loving gesture for her Mum, showcasing her thoughtfulness and appreciation. Her act of kindness exemplifies the essence of the bonus and reminds us of the importance of treasuring and treating our loved ones. 
Year 3 - Why not book that trip? 
Three years of hard work, it's time for our employees to tick somewhere off their bucket list, and we give them £1,000 to do so, no restrictions!
Ali, Product Operations Associate, used her £1000 to visit Spain and Portugal with 2 of her Capital on Tap friends!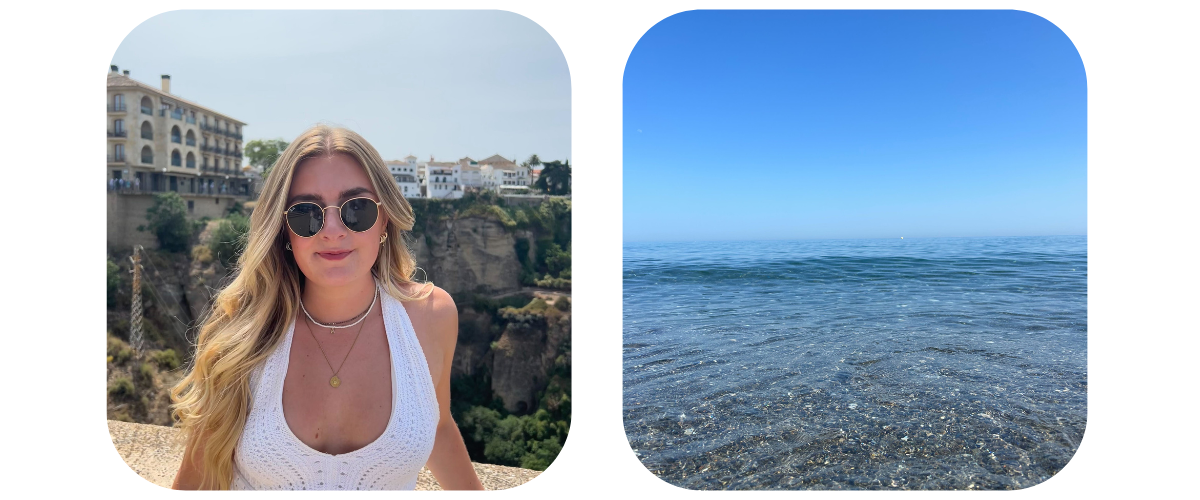 (Left: Ali in Spain. Right: Ali at the beach in Portugal)
Meg, Capacity Planning Manager, has booked a trip of a lifetime to Costa Rica. In September, she's going to visit her girlfriend, who is travelling through Central America, for 10 days. She's staying in Manuel Antonio National Park, and is hoping to see some sloths and monkeys in their natural habitat. 

(Left: Monkeys in Costa Rica, Right: Manuel Antonio National Park) 
Year 4 - Treat yourself 
After 4 years, we want our employees to take a break, so we give them a 4 week fully paid sabbatical on top of their annual holiday allowance.
Nick, IT support, is about to go on his 4 week sabbatical and has some exciting plans! "I'm going to Sicily, Turkey and Corsica. I'm going to do some golfing at different courses around London too!"
Years 5 - 8 - And repeat, but bigger and better!
The rewards just keep getting better every year you're with us! In Year 5, our employees can expense up to £1,000 to try something new in their personal lives. Year 6 encourages employees to be a buddy and treat someone they love, but this time with an expense limit of £1,500. Year 7 allows employees to go even bigger, with an expense limit of £2,000 for another dream trip. Finally, in Year 8, employees can enjoy another fully paid 4-week sabbatical, continuing the tradition of self-care and personal rejuvenation. 


Join us!
Looking to work somewhere where hard work is truly recognised and rewarded? Check out our open roles now to join our team!