Toyin Ayandare is a testament to the power of following your dreams. The founder and co-owner of Icon Range, she has built a property empire that fulfils her professionally while allowing her to spend time with her loved ones. 
From Corporate Job to Property Entrepreneur
Ten years ago, Toyin was working long days at her corporate job in London. While she enjoyed her work, after her second daughter's birth, she struggled with the flexibility she needed to look after her young family. 
"I wanted more time for my family - my kids and my husband. The years pass so quickly and I realised that time was the most valuable thing to me."
After being inspired by the TV show Homes Under the Hammer she quit her job and bought a run-down property at auction with her husband Tobi. Eager to cut her teeth in the industry, she was prepared to make a loss on this first property so she could get her foot in the door. 
However, after restoring the dilapidated house in 3 months, she went on to immediately make a profit. 
Today, Toyin has expanded the company into four income streams. She develops property, manages lettings, and provides sheltered accommodation. Her final stream is her academy. As a result of her success over the past years, she was approached by others wanting to know how she did it.


Overcoming obstacles as a young, female, and black entrepreneur in the property industry
She says her academy is of utmost importance to her as she knows what it's like to start out with little knowledge of the industry. At a networking event early on in her journey, she met a woman who offered her some challenging but important advice. 
She told Toyin that she had a bright future ahead of her, but there were three things that would stand against her in the property industry. 
"Those three things were that I was young, female, and black. That isn't the norm in the property industry and she wanted me to prepare myself for that. There have been many times over the years when I'll be on the building site and people will ask where the boss is. I turn around to them and say she's right here!"
While the journey hasn't always been smooth, Toyin loves being an entrepreneur. 
"I think I've always felt that drive for independence within me. Being able to control your time, how much you earn, and how far you want to push your business is so rewarding."
And she says she couldn't have done it without her Capital on Tap Business Credit Card. 


Streamlining business finances with the Capital on Tap Business Credit Card
"Our Capital on Tap card has been instrumental to our success. With property contracts, our payments will often get delayed. However, in the meantime we still have invoices to pay - often from other small businesses who are relying on that £200 we owe them. Being able to use our card to pay those while we wait for our own income is amazing."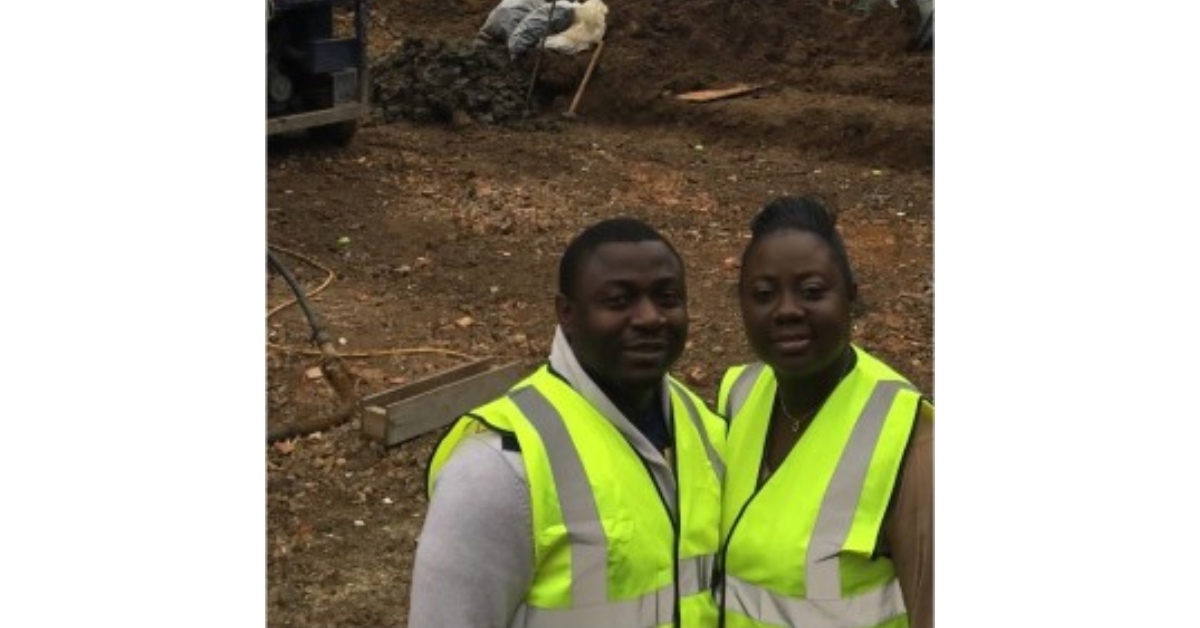 She also says the ability to create cards for her employees and manage everything from the app is an essential part of running her business. 
"I'm a busy business owner, so the ability to create cards for my employees is great as I can delegate tasks while being able to view all their spending on my phone. There was one time when I didn't recognise a transaction - I was able to take a screenshot, send it to the staff member, and clarify what it was needed for in less than a minute! I'm not the most tech-savvy person in the world, but the app is so clear and easy to use that it makes my business so much easier to manage."
If you want to earn rewards on your business spend and access funding to further your vision, apply for the Capital on Tap Business Credit Card today.