Surge Electrical Engineering provides mechanical and electrical engineering services to domestic, commercial, and industrial clients across the UK. We spoke to one of Surge's Managing Directors, Dale, to find out more.
"Our main focus is on aiding the construction of new buildings, ensuring that the electrical and mechanical components of the building are safe and efficient for use. The company's goal is to enhance the lives of their customer base by providing top-quality services that meet and exceed their expectations."


From Apprentices to Directors: The journey of Surge Electrical Engineering's founders
Dale's business partner, Ryan, set up Surge Electrical Engineering, but their journey together goes further back than that. The two trained together as apprentices in Port Talbot, South Wales as teenagers. After completing their training, they went down their own paths, with Ryan starting Surge, while Dale pursued a managerial role in another company.
However, Dale also wanted to explore entrepreneurship, so he joined Ryan as a director of Surge Electrical Engineering. Together, they have built a successful company that provides top-quality mechanical and electrical engineering services to the construction industry.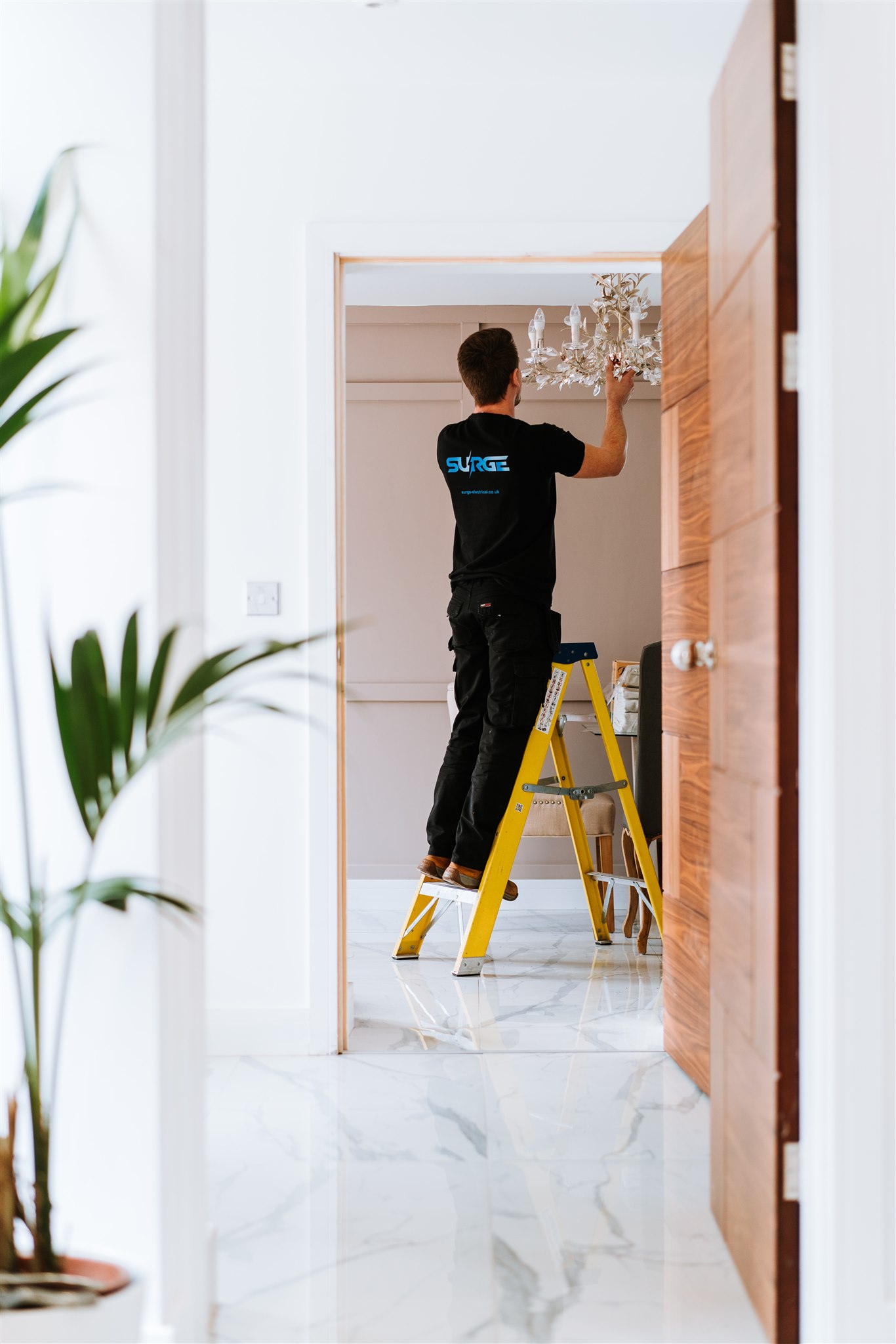 Finding freedom in running your own business
The most rewarding aspect of running a small business for Ryan is the freedom it provides.
"I work longer hours these days, but now I'm doing it for myself, not anyone else. I've got the autonomy to make my own decisions and create my own path, which provides a level of personal and professional satisfaction that cannot be matched by working for someone else"
Despite the challenges of entrepreneurship, Ryan believes that the rewards are well worth the effort as this level of autonomy and control has allowed him to pursue his passions, make his own decisions, and create a work-life balance that aligns with his personal goals and values.
While Ryan believes that the rewards of entrepreneurship are well worth the effort, he acknowledges that having the necessary skill set and experience in the industry is essential for running a successful business. Ryan advises against rushing into entrepreneurship without the proper preparation and experience.
"You need a contact base and the proper skills before you go it alone - don't rush into it. But when you have the skill set, and you're willing to work at it - just do it."


Growing Surge Electrical with Capital on Tap
Surge Electrical Engineering uses the Capital on Tap Business Credit Card to pay suppliers, which helps with cash flow management.
"The construction industry can be tricky when it comes to payments. Invoices are supposed to be paid within 30 days but often, it takes 45 days or longer for us to receive payment." Dale said. "So, we use our Capital on Tap credit card to pay wholesalers and contractors", ensuring that they maintain good relationships with their suppliers while also managing their finances effectively.
If you want to earn rewards on your business spend and access funding to further your vision, apply for the Capital on Tap Business Credit Card today.